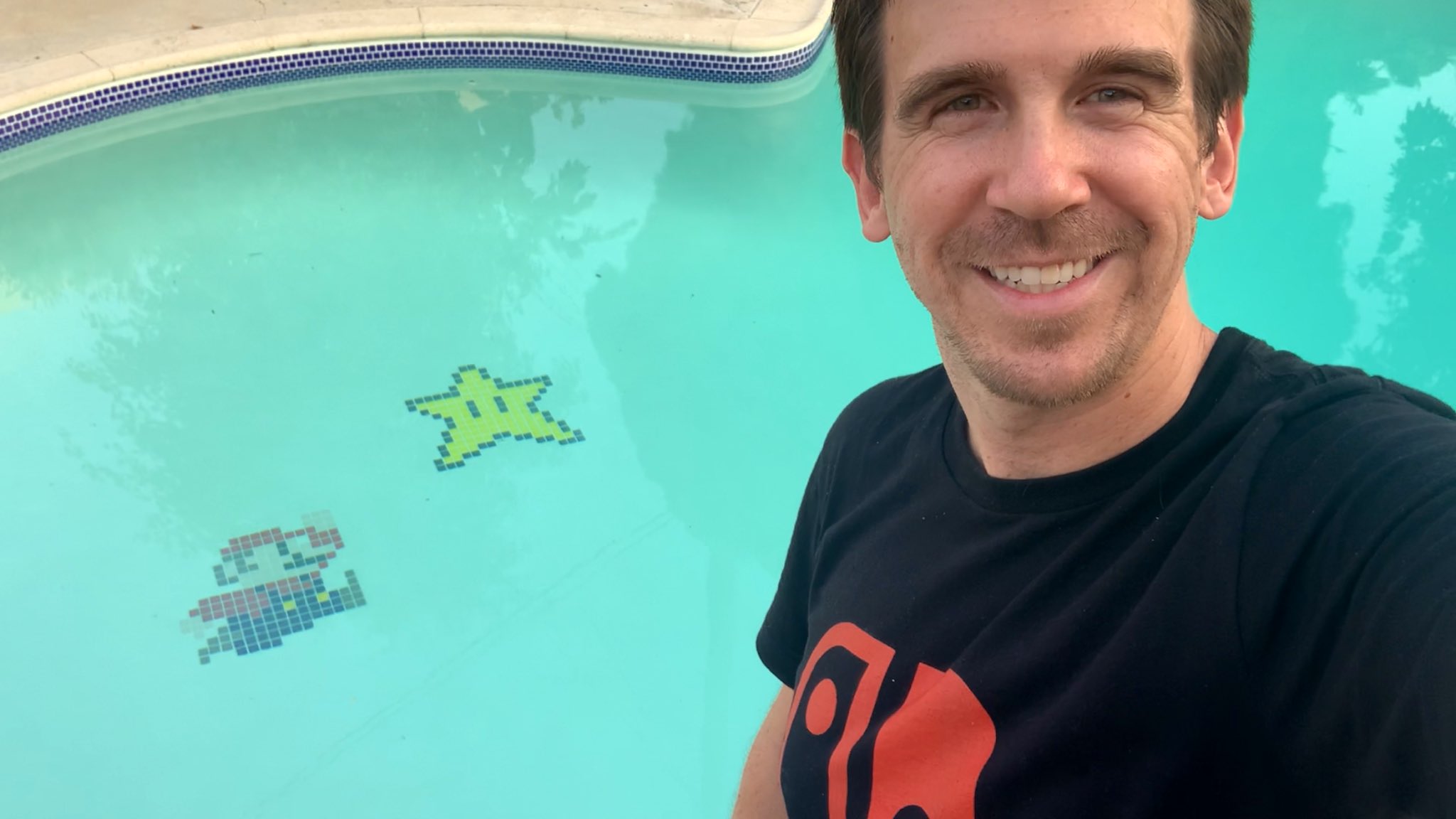 I love Nintendo and I love the Super Mario franchise. The former is my favorite company and the latter is my favorite series, with its main protagonist, being my favorite character. That's a lot of appreciation and happiness right there. I wanted to do something unique to celebrate Super Mario Bros. turning 35, so I came up with a mosaic of Mario jumping for a Super Star (aka Starman), that would grace the bottom of my pool.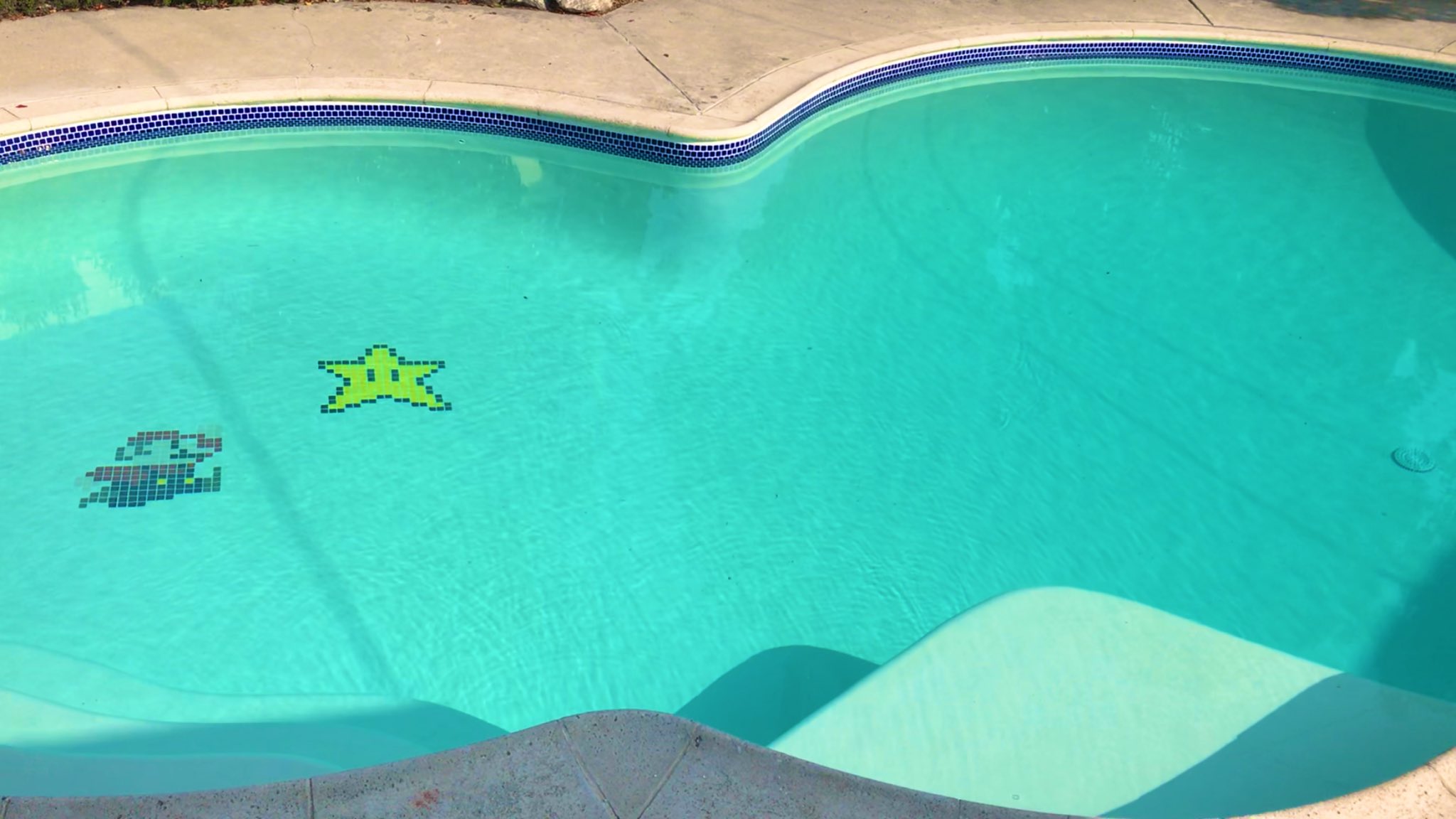 Mario himself is made up of 171 1″ by 1″ square tiles, each one representing a pixel, straight out of Super Mario Bros…while the Super Star comes from 160 individual tile, of the same dimensions. It was a really fun project for me, as I really enjoy creative art and pairing that with Nintendo. After all, I have been carving video game themed Jack-o-lanterns from 1998-present…even being interviewed by Nintendo Power once.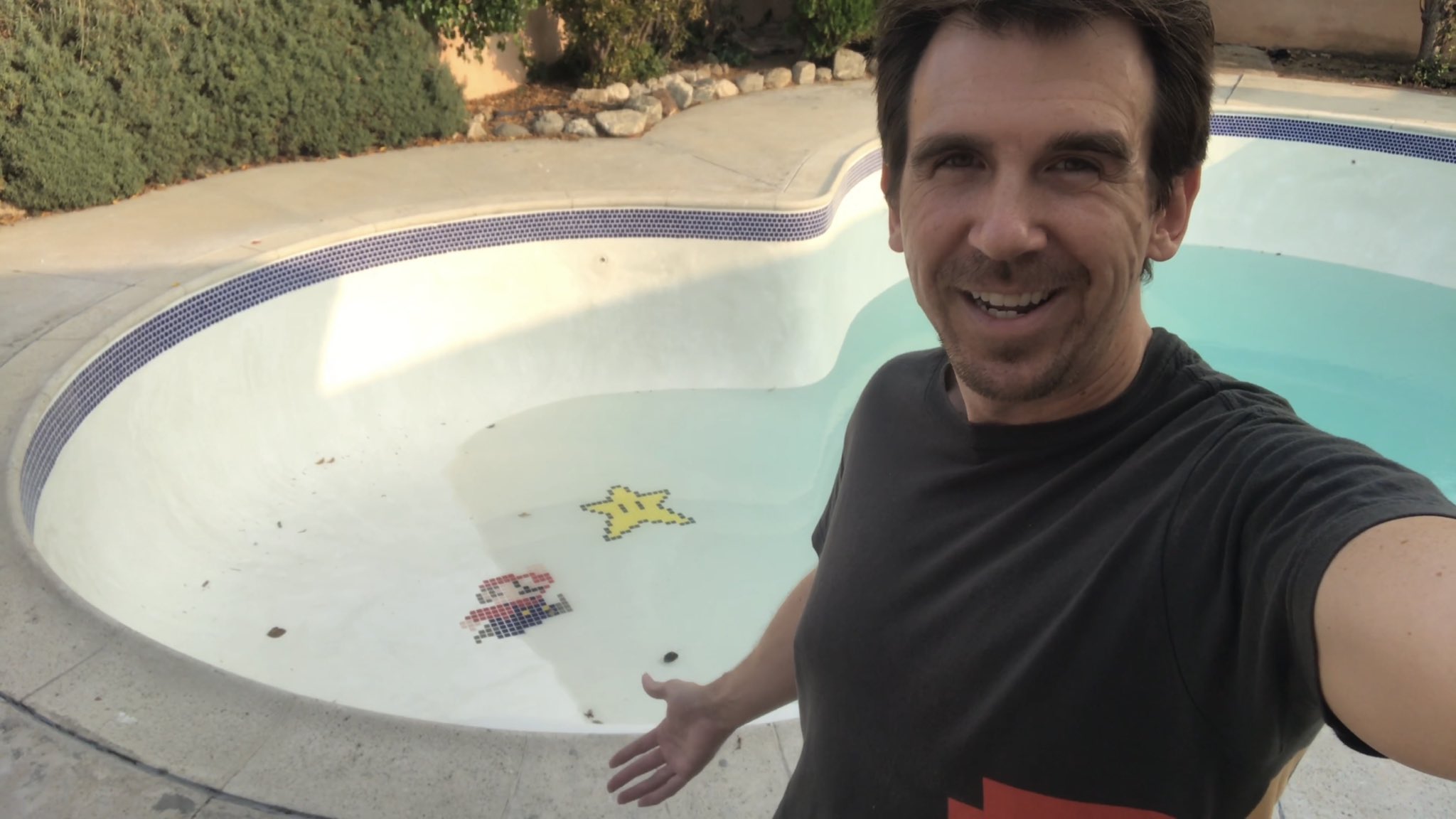 Mario is made up of his modern colors: red, blue, brown, black, beige, and yellow. The Super Star is made up of yellow and black. The Mario mosaic could have hade white hands, them being his modern gloves, but I opted for beige hands to keep something from his original color scheme. Also, white tile on the bottom of the pool would blend in a little too much with the white plaster and give off that light blue sky look. It was part style choice and part practical.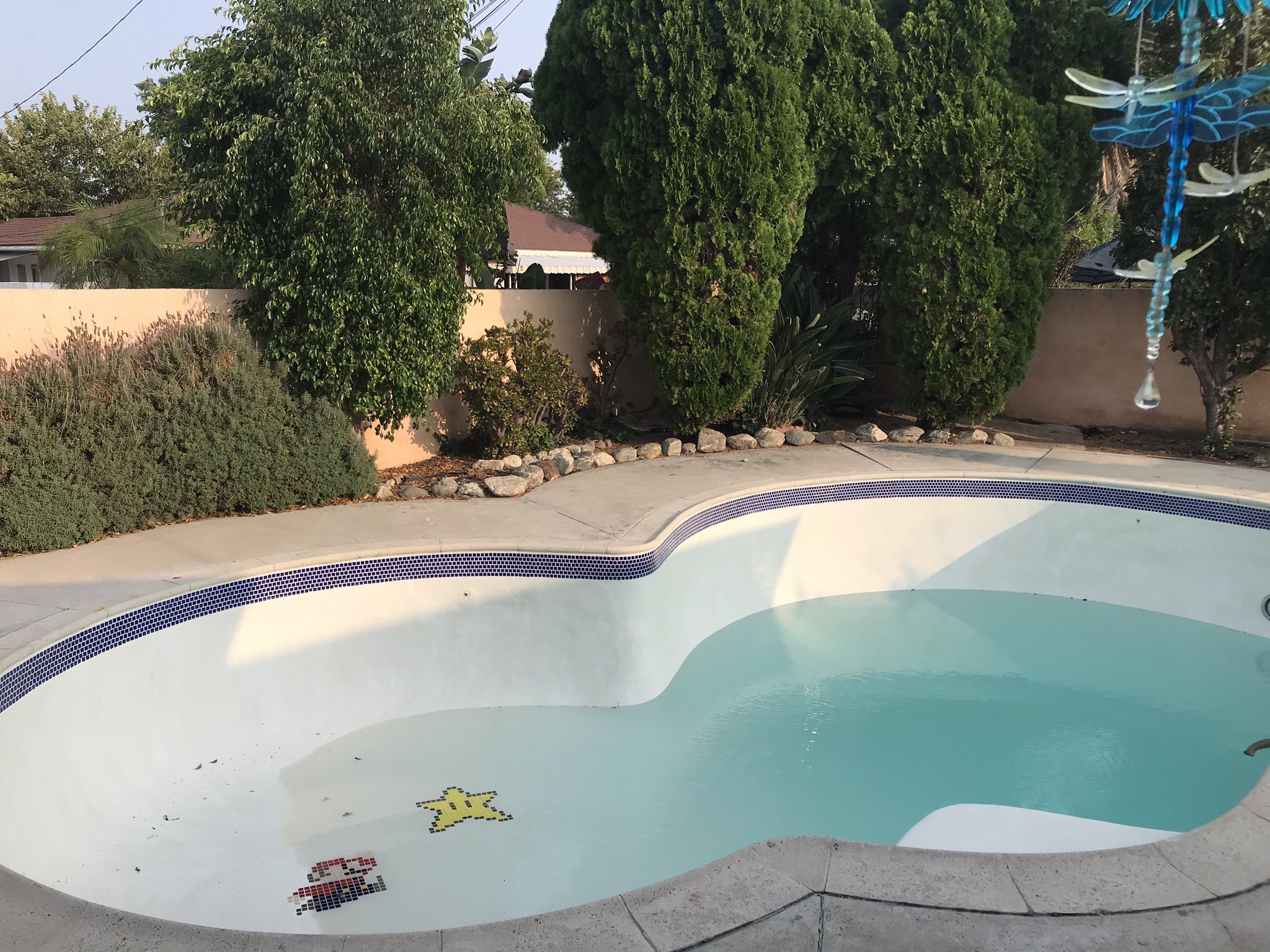 My wife Kim, son Bryson, and daughter Brooke helped with my project, further adding to the fun. I love that as a 37 year old father of two, an intellectual property that I've been so fond of for almost my entire life, is still as powerful, thriving, and relevant today as it was when I was a kid. My children get to experience this franchise and have fun with me doing it. It's terrific.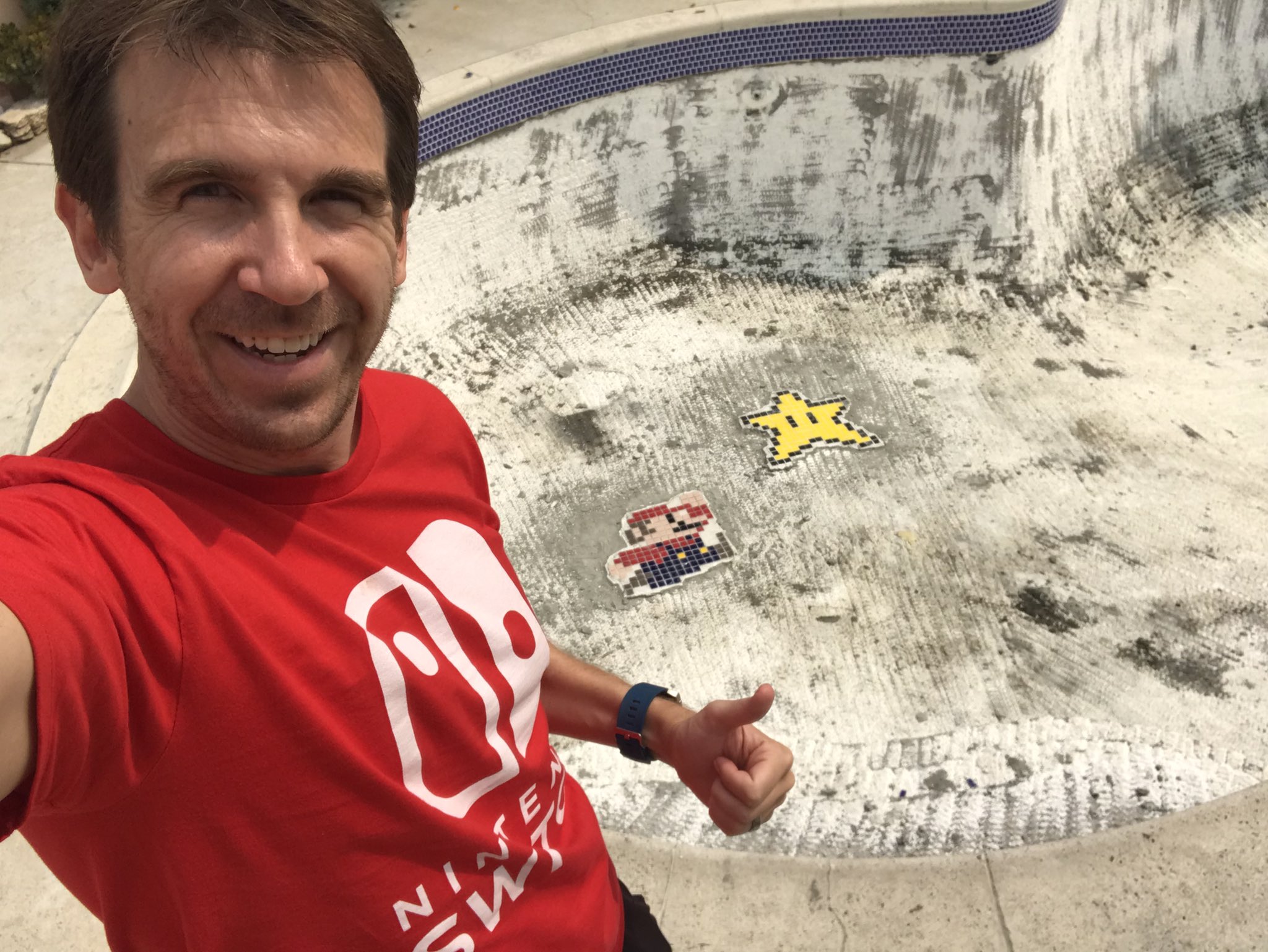 I will take this opportunity to say that my eventual plan is to do a full pool Super Mario Bros. underwater scene. I want to fully wrap around and be able to swim circular laps, going on a journey through my own Mario inspired level. That sounds like a blast and I think my kids would enjoy it forever. Thank you for joining me. I hope you had fun and that this might inspire others to create their own video game themed pool mosaics.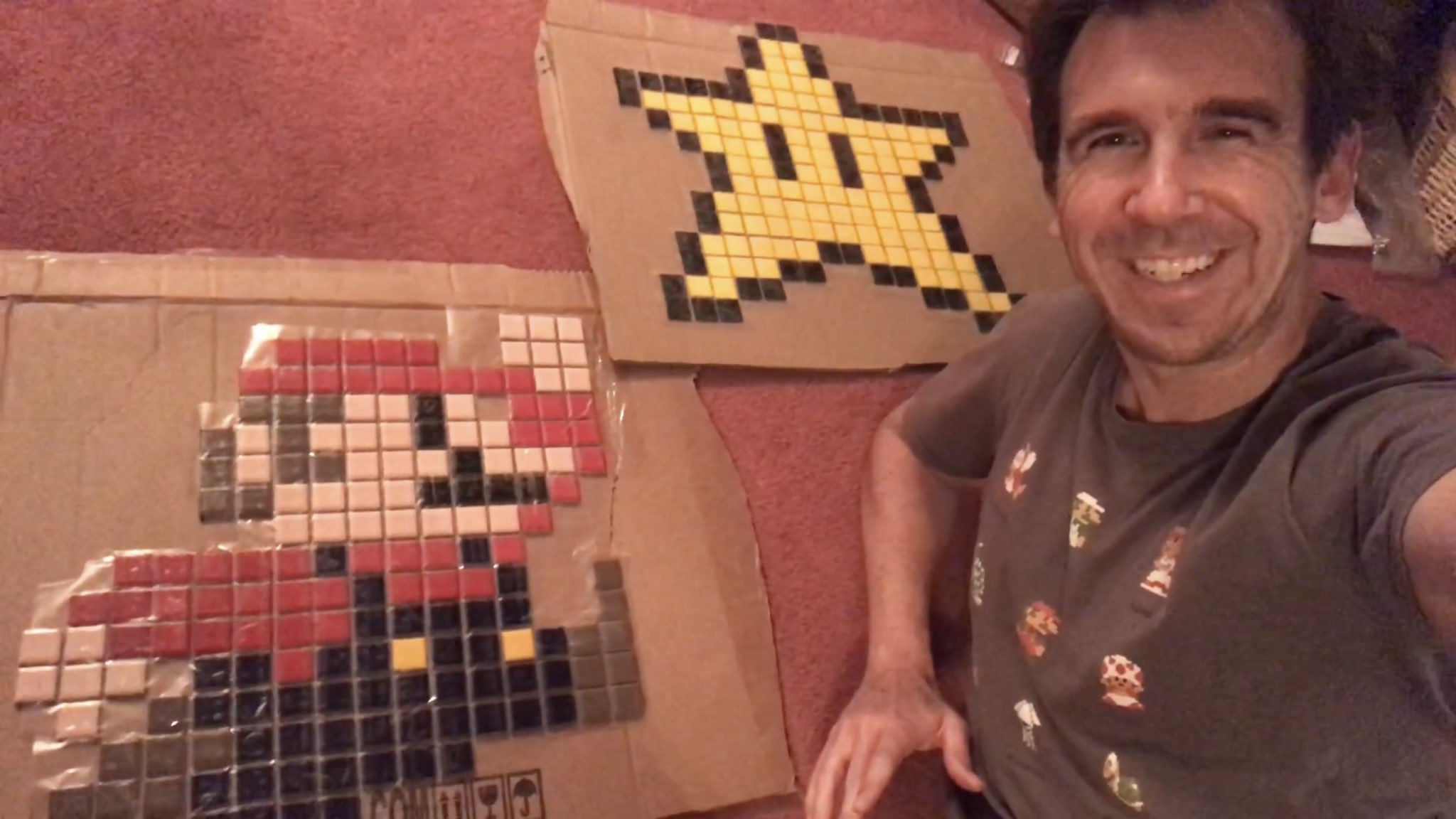 Also…I have to ask. Could I be the first person in the world to have a Mario and Super Star pool mosaic? I certainly haven't seen anything like it before…so maybe! Thank you, Nintendo for keeping alive this wonderful franchise. To Mr. Shigeru Miyamoto, Charles Martinet, and all involved in any Mario game, ever…thank you. Here's to Super Mario living on forever.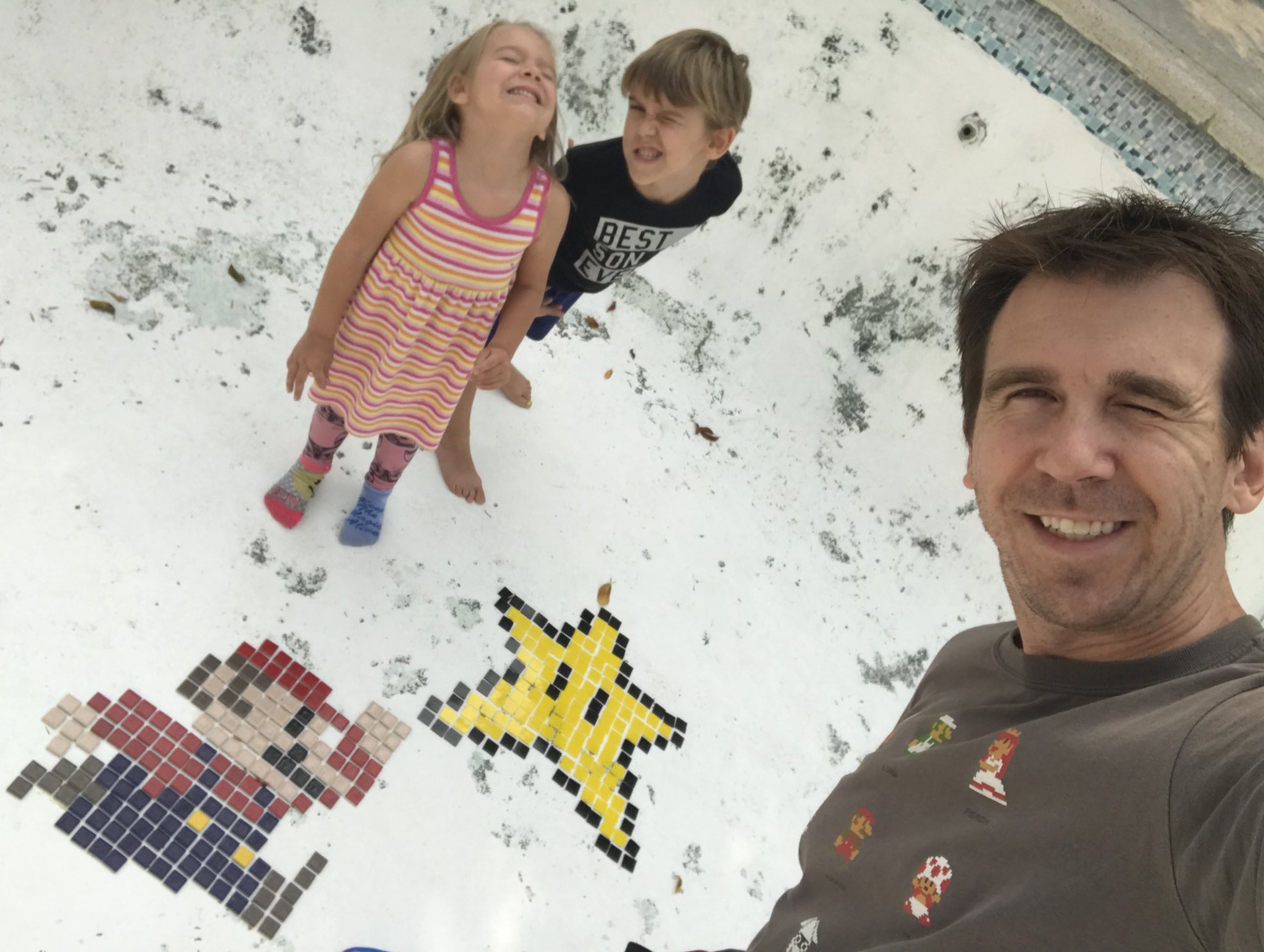 If you'd like to see a video of what Mario and Starman look like in my pool, here you go! Now then…time to play some more Super Mario 3D All-Stars!