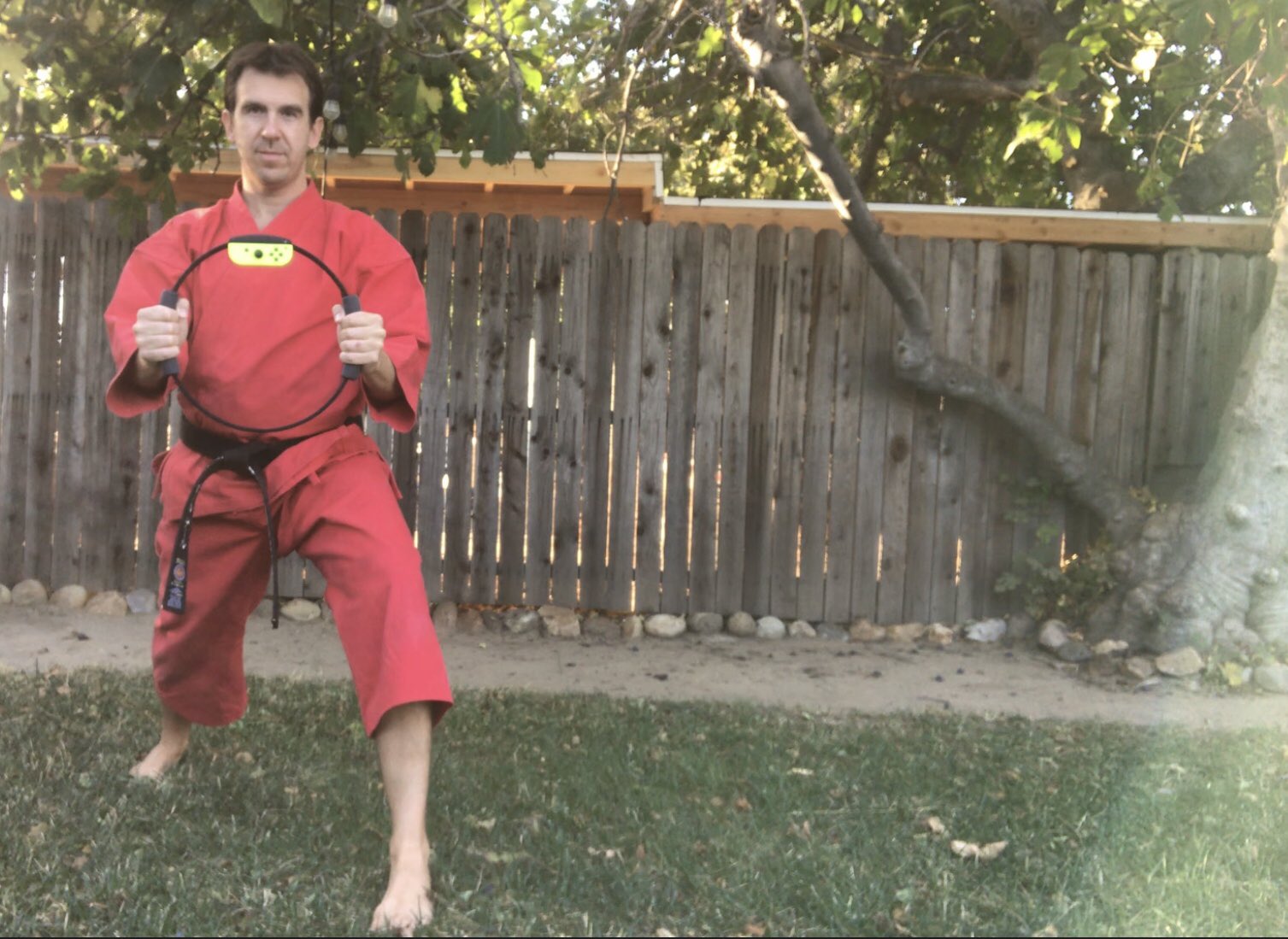 About an hour or so before this play session, I actually played RFA with my son for a few minutes, before taking him to school. Although that could technically count as the third play session, it was short so I didn't live stream it. So anyways, for this full third session, I tried out some minigames, did more of the fitness challenges, and explored more of the game's adventure mode.
Fighting the game's bad guys with your exercise moves is pretty awesome…and challenging! I also got to experience the heart rate checker thanks to the IR camera in the Right Joy-Con and was impressed yet again with Nintendo's engineering. The fact that the Ring-Con also vibrates along with the HD Rumble of the Joy-Con is really cool. Quality hardware that compliments this software!
One thing I am noticing is that although it was my intention to wear my Karate Gi in all of these videos, unless I figure out a way to improve the thigh strap from not slipping, I may have to wear shorts or something like that. My current outfit doesn't work the best with the strap. Also, the ultra bright blurriness of the TV, is I assure you…something only that you're experiencing in video playback, thanks to how it's being recorded. I'm looking at a nice, clear image on screen, but the camera doesn't want to pick it up as such. I will continue trying to iron these things out going forward.