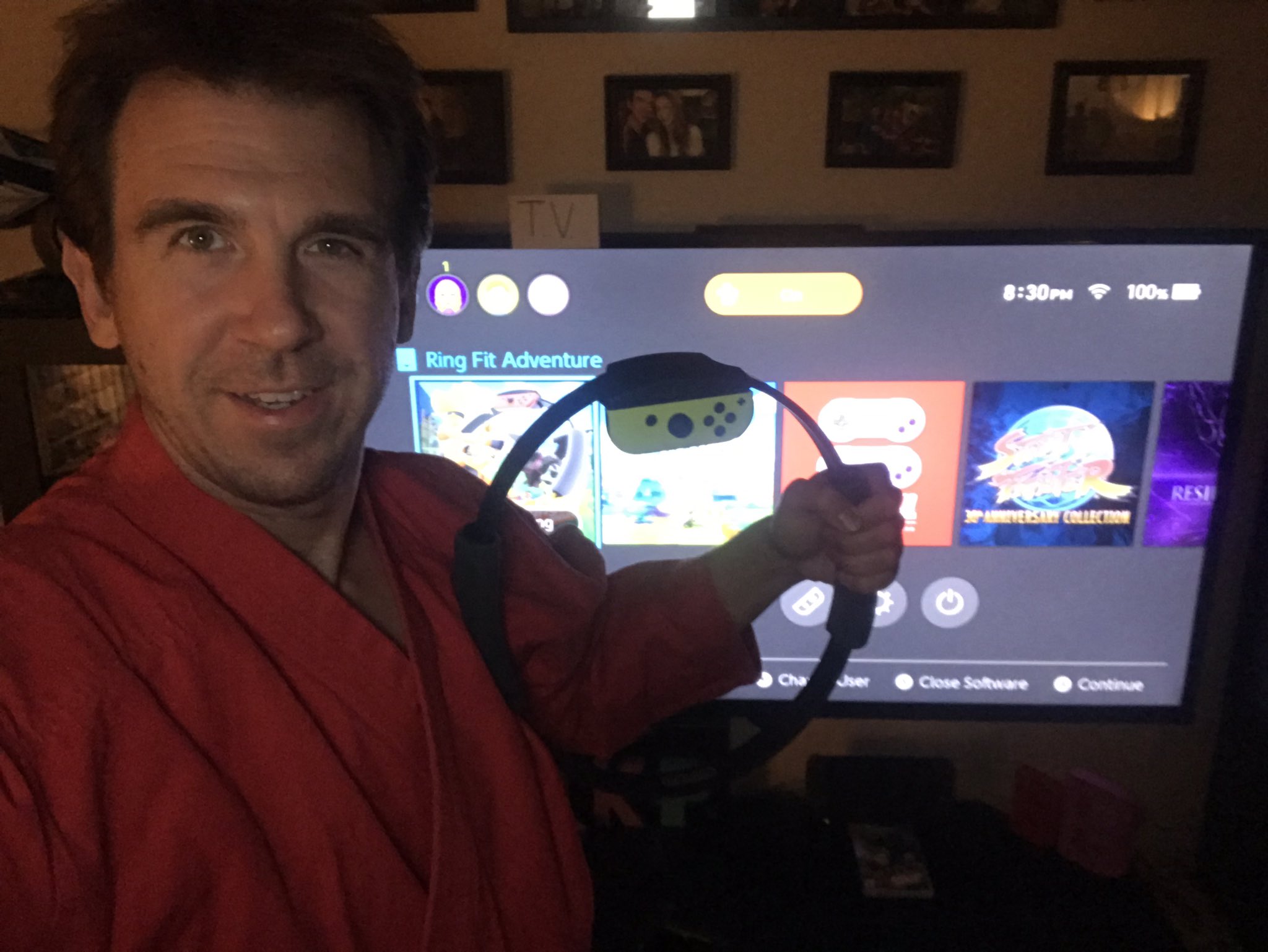 Here is a video of my second play session with Ring Fit Adventure. Before I get started on my feedback of the game, I have to apologize for the poor video quality. For some reason, the audio in this video is really low and secondly, the camera was picking up on TV's brightness way too much…making it very difficult for you to see what's going on. These are things I will work on in future streams.
As for more impressions on the game…I'm definitely enjoying it! RFA's adventure mode is cool. It's bright and colorful and gives you a good sense of control over your character, despite his or her path being preset. What I mean specifically is the motion controls and how where you aim your hands in real life and press in on the Ring-Con, gets well represented on screen.
Thank you for watching!