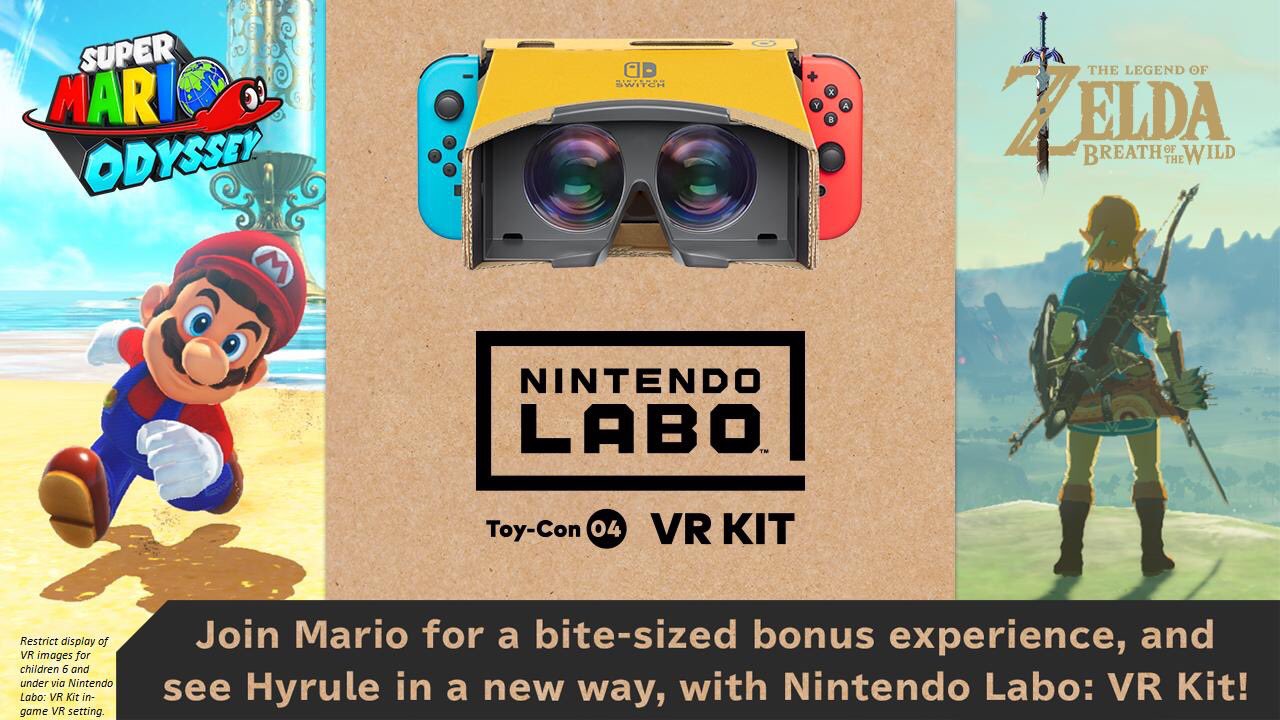 Nintendo just dropped some very exciting news! This April 25th, there will be free updates coming to both Super Mario Odyssey and The Legend of Zelda: Breath of the Wild, that will give both games VR support!
Nintendo Labo VR comes out on the 12th, with its own set of software variety and this announcement will certainly add a boost to sales. Who knows what's next? VR support added to Mario Kart 8: Deluxe, perhaps? Imagine racing around in first person mode, being a part of all of those beautiful tracks! Maybe future titles like Metroid Prime 4 will allow us to use VR to really get behind Samus' visor. And then there's also Pokémon Snap VR. That has to happen as well!
Are you as excited as Paul Gale Network is?